Four Mazda Innovations That Should Entice Customers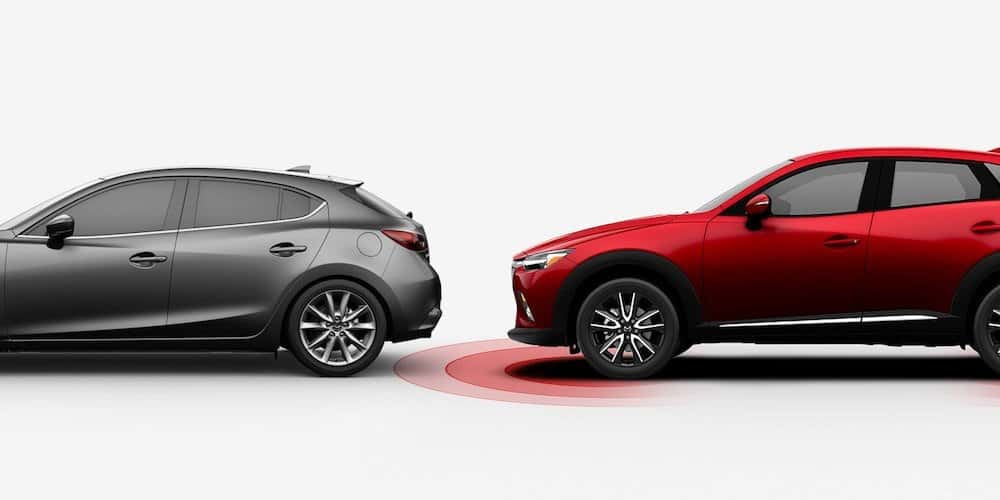 Mazda's engineers have seemingly prided themselves in developing some of the most unique and exclusive innovations in the entire industry. These features and capabilities impact many aspects of their vehicles, including performance, safety, and efficiency. However, with many car buyers focusing solely on specs and flashy features, they might miss out on all of the additional innovations that the brand provides.
You won't have to look especially long for these specific attributes. Mazda's vehicles are at the forefront of innovations for a number of reasons, which we've detailed below. If you need some convincing to go visit a Mazda dealership, you'll surely have a change of heart after reading everything that the brand provides to their customers…
Innovation #1: Safety Capabilities
Mazda has seemingly always been at the forefront of passenger protection, so it's only natural that their various safety features lead our list. The brand's main capabilities revolve around their innovative i-ACTIVESENSE technology. The system allows drivers to rely on a number of sensors and cameras that will assist and keep them safe during any journey.
The brand's pre-crash safety technologies will play a significant role in helping drivers avoid accidents entirely. For instance, the inclusion of the Adaptive Front-lighting System, High-Beam Control System, and Adaptive LED Headlights won't only provide drivers with a better view of the road on those dark evenings. They'll also help alert other drivers of your presence, and the lights can even adapt and reduce their strength to provide a safe commute for those fellow drivers, as well.
Meanwhile, systems like Lane-keep Assist System, Blind Spot Monitoring system, and the Lane Departure Warning will reduce the chance that you accidentally sideswipe another vehicle when cruising on the highway. The Mazda Radar Cruise Control will allow drivers to safely take a break while maintaining a safe distance from all other vehicles, and the Rear Vehicle Monitoring system will allow drivers to view everything that's happening behind their car. While these systems will manipulate the brakes if necessary, drivers can also rely on the Driver Attention Alerts when a crash appears imminent.
If a driver does end up in a collision, they can rely on the brand's reliable vehicle construction to keep them safe. The SRS Airbag System delivers the necessary amount of cushion during a crash, and the seatbelt pretensioners will keep every occupant secured to their seat. Meanwhile, thanks to the inclusion of the SKYACTIV body and accompanying structure, occupants can expect the vehicle to maintain its integrity during a crash.
In other words, if you're seeking the optimal safety capabilities from your new vehicle, you won't have to look much further than Mazda.
Innovative #2: Improved Drivability
Several of Mazda's innovations also influence the vehicle's performance and drivability. These inclusions influence the owner's enjoyment of their vehicle, and also increase their safety.
The i-ACTIV all-wheel-drive system is especially helpful for those who have to deal with messy, dangerous winters. The system will rely on in-vehicle data to determine road conditions, and it will adapt the car's mechanics to better deal with its surroundings. When the all-wheel-drive capabilities have been engaged, drivers can expect an uptick in power, as well as improved traction.
Innovation #3: Mechanical/Fuel Efficiency
The brand's i-ELOOP technology might not be immediately appreciated by Mazda owners, but they'll certainly recognize the system's worth before long.
Whether you're driving a brand-new luxury car or a beater used vehicle, your vehicle will rely on kinetic energy to apply the brakes. However, this action consistently turns into heat, thus wasting that energy's full potential.
Mazda's engineers recognized this inconvenience, so they created their "i-ELOOP brake energy regeneration system" to help transform that kinetic energy into electricity. As a result, this added energy is used to power the vehicle's headlights, audio system, and even the advanced climate control system. The inclusion also plays a significant role in preserving power and improving fuel efficiency. Therefore, instead of exerting wasted energy when decelerating your vehicle, that accumulated power will be put to good use.
Speaking of efficiency, inclusions like the i-ELOOP system and the "environment-driven innovation" play a significant role in maximizing the vehicle's driving range. Of course, this fact shouldn't be much of a surprise, as Mazda has "achieved the highest fuel efficiency of any other mainstream automotive manufacturer" over the past four years (via the U.S. Environmental Protection Agency).
Innovation #4: Entertainment
For all this talk of safety and efficiency, you may have thought we'd forget about the brand's incredible entertainment features. There's absolutely no way that that could happen, as these innovations are one of the major reasons why car buyers should be opting for a Mazda in the first place.
The Mazda Connect system is one of the star's of the interior, as it provides all of the amenities a driver could possibly need. Engineers cleverly placed the seven-inch display in a vicinity that was easy for the driver to access and see, while the accompanying comment controller can also be used to choose your preferred application. The Active Driving Display is especially helpful, as the system will showcase the most important information right in front of the driver.
Drivers can easily access their preferred radio stations, and they can rely on the extensive navigation system to help guide them to their destination. Meanwhile, thanks to the Aha technology, drivers can connect their smartphone, making it incredibly easy to make phone calls or access many of their phone's other basic functions.
Mazda's array of innovations are unmatched in the industry. Most car brands will solely focus on a single metric like efficiency or performance. As a result of this skewed focus, they'll neglect those other important aspects.
Well, Mazda's engineers did an admirable job of finding ways to elevate every aspect of their vehicles. Whether you tend to value safety, performance, or efficiency in a new vehicle, you can rest easy knowing that you'll find all of these attributes featured in the offerings at a Mazda dealership near you.