Mazda Dealership
Finding a high quality new Mazda model is easy. The Japanese automaker manufactures award winning cars and SUVs that appeal to a wide range of drivers. The hard part, on the other hand, is finding a reputable dealership you know you can trust. Well, that was the hard part. Luckily, you stumbled upon the award-winning Mazda dealership known as Keffer Mazda. Renowned for delivering exceptional customer service and ultimately customer satisfaction, Keffer Mazda is the greater Charlotte area's top choice for finding new and used Mazda models.
Whether you are looking for a capable brand new 2017 CX-3 Grand Touring, or a 2015 Mazda6 I Sport, Keffer Mazda has you covered. Between our award-winning team of experts, to our state-of-the-art facility staffed by skilled technicians, to the friendly atmosphere our dealership provides, Keffer Mazda is the one stop on your shopping trip to owning a brand new Mazda brand car or crossover SUV.
Why Keffer Mazda?Service CenterNew Inventory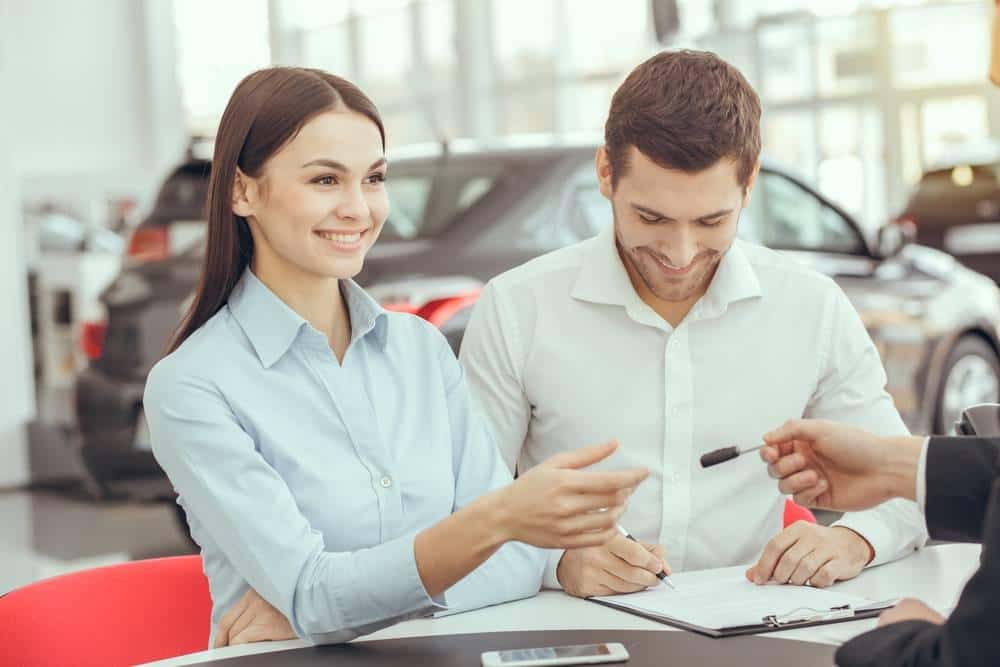 Location
Keffer Mazda was created for the ultimate convenience of our customers. That is why we are strategically located just 13 miles directly north of downtown Charlotte, which means that you can leave your office at 4:00 PM, and be perusing our inventory in person by 4:30 PM. If you aren't coming directly from the heart of Charlotte, you can easily find us located directly off of Interstate 77, close to where it intersects with I-485. Keffer Mazda is officially located at 13307 Statesville Road in the heart of Huntersville, just a quick ride south from Lake Norman State Park. Whether you are heading down from a weekend of summertime camping, or call Mooresville and the surrounding area your home, you can easily and quickly find our exceptional Mazda brand dealership. When it comes to convenience, the location of Keffer Mazda has you covered.
Hours
As convenient as our location is, Keffer Mazda would not be the right choice without suitable hours to match. Open six days a week, here at Keffer Mazda we make coming in to see us easier than other local dealerships. Rather than change our hours daily, we keep the same hours Monday through Saturday in order to better serve our customers. With the exception of Sunday, Keffer Mazda is open Monday through Saturday from 9:00 AM until 8:00 PM. It doesn't matter if you work long hours until six or seven at night, or if you can only come in and see us on a Saturday, because our hours are designed to work around a variety of busy schedules.
New Mazda Models
Keffer Mazda offers a large inventory of brand new Mazda brand models for you to test drive, purchase, and take home as your very own. With low pricing and only the best Mazda has to offer, Keffer Mazda is the most popular Mazda brand dealership in the area for more reasons than customer service. With more than 200 brand new models in stock on any given day, we always have what you are looking for. In the rare case that what you want isn't on our lot, the team here at Keffer Mazda will work tirelessly to locate the car of your dreams, and transfer it to our location for your convenience.
Used Cars
Keffer Mazda is obviously affiliated with the Mazda brand, but we also offer a variety of other models in great used condition. With some vehicles priced below $10,000, there is something for every budget and need here at Keffer Mazda. All of our used cars come backed by the reputation that the Keffer Mazda name has strived to earn over the past several years, and we are proud of each and every vehicle we sell. Rather than worry about whether your used car from some other unknown dealership will last you for as long as you need it to, secure your next new-to-you car from Keffer Mazda. Complete and total confidence and peace of mind, after all, is the cornerstone of any great used car buying experience.
Certified Pre-Owned Mazdas
Keffer Mazda is proud to offer genuine used cars and SUVs through the Mazda Certified Pre-Owned Program. Every Mazda CPO car here at Keffer is subjected to a rigorous 150-point inspection that it must pass in order to be sold as a part of the prestigious program. Not only are Mazda Certified Pre-Owned models guaranteed to be in the best possible used condition, they are backed by several manufacturer warranties to prove it. The 12-month or 12,000 mile limited warranty covers repairs with absolutely no deductible required. These models are also backed by a 7-year or 100,000-mile limited powertrain warranty, which covers any defective or otherwise unruly parts and components, again with zero deductible. Finally, all CPO Mazda models sold at Keffer Mazda come with a 24-hour emergency roadside assistance plan that is good for up to 7 years, or 100,000 miles. That translates into around-the-clock roadside assistance seven days a week, no matter what. Talk about confidence in a used car purchase!
Online Car Shopping Tools
We offer great tools to help expedite your car buying process, because we understand that even at great car dealerships, buyers don't want to spend more of their limited free time than they have to, to purchase a new vehicle. With our convenient online credit application, you can get pre-approved for your automotive loan prior to even coming down to Keffer Mazda in person. Not only does this assure you are approved for a loan in the amount you need, it also makes the entire car shopping experience go by faster and easier. You can also find a similar tool on our website, known as "Value My Trade." This convenient online application allows you to input all of your trade-in information, and get an estimate for how much you can expect to get for your current vehicle at the time of trade-in. While this number may fluctuate up or down once it is actually inspected in person by our technicians, it is the most accurate way to prepare ahead of time, so that you can budget appropriately for your new Mazda purchase. Finally, Keffer Mazda offers a Payment Calculator tool on our website, which allows you to input the information about the vehicle you want, along with your current credit score, in order to see what you can expect to pay monthly. It's easy, convenient, and most importantly – free for you to use. Just another way in which Keffer Mazda is changing the way people view buying new cars here in the greater Charlotte area.
Finance Department
Keffer Mazda's incredible reputation for customer satisfaction is represented in every aspect of our award-winning dealership. Our stellar finance department team members are the friendliest and most professional that this business has to offer. Whether you are buying your car in cash, signing a lease agreement, or financing your new Mazda model through a financial institution, the expert team at Keffer Mazda helps to make it easy. Senior college students can take advantage of the Mazda College Graduate Program, which allows newly graduated or upcoming graduating students with the ability to lease or buy a new Mazda despite possibly insufficient credit history. Designed to assist college grads get their futures started on the right path, our financial team can help you find out more about this exceptional program.
Keffer Mazda also is proud to be a part of the brand's Military Appreciation program, which allots $500 bonus cash to all United States active duty and reserves members, as well as our nation's veterans. It's our small way of thanking these individuals for their sacrifices and service to our country.
Stop By Today!

If you are in the market for a new Mazda brand model, or you are thinking about purchasing a used vehicle, come down and see us at Keffer Mazda. We can help answer any questions you may have, regarding our inventory, financing, or Mazda ownership. If you are ready, we can take you out on a few model test drives, and help you discover which Mazda brand vehicle is right for you. Come on down today!