Take a Test Drive in the New Mazda CX-5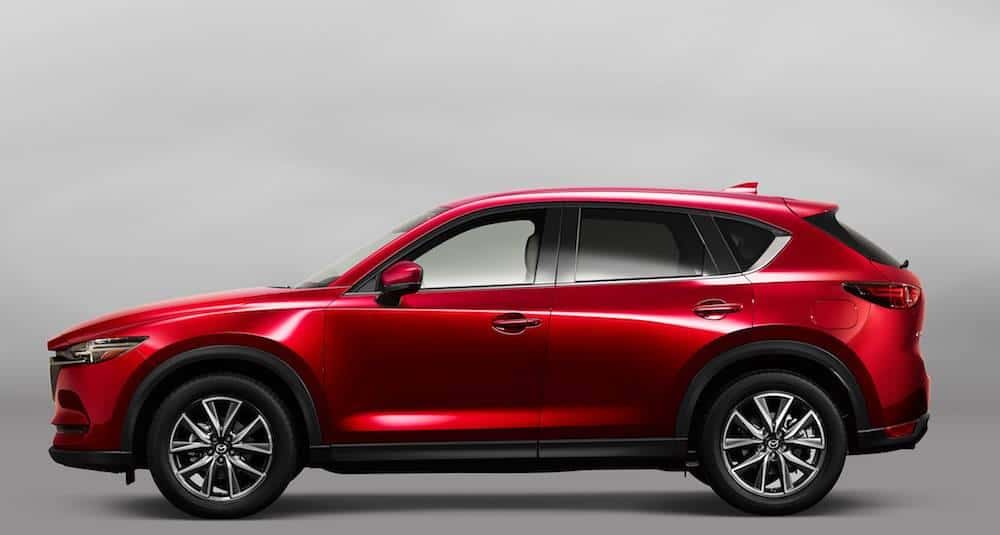 As the first new 2017 Mazda CX-5 models begin to arrive in showrooms around the country, everyone wants to get a first look and a test drive in this highly-anticipated reveal. Our customers in the Huntersville, NC area are no different. But prior to your scheduled test drive, here are a few tips to ensure that your visit goes as smoothly as possible.
Before you arrive at our Keffer Mazda dealership, do your homework. Put together a list of the important features and characteristics you require in your new Mazda CX-5 crossover. Perhaps you need ample legroom, certain safety features for you and your family, or towing capacity for your boat. Please be sure to ask your Keffer Mazda sales representative to take you through areas that will really put the vehicle to the test, especially if highway driving is a necessity or you want to see how well the car can be backed into a tight situation. If you use your vehicle both day and night, perhaps you'll want to take two test drives at different times of the day to see how the car handles, how the headlights perform, and how the interior is illuminated.
As you're leaving your home, remember to bring your driver's license for the test drive and allow yourself enough time in your schedule to really get a feel for this new CX-5 vehicle. A small notebook and pen might come in handy to jot down your thoughts and special features to think about later. Ask a family member or friend to ride along on the test drive to help you determine if the CX-5 is the best vehicle for you.
Unique New Shade
Even before you get behind the wheel, take notice of the new color shade of the CX-5. It is called Soul Red Crystal, a new paint color developed by Mazda especially for the CX-5. You'll learn that the color, which replaces Mazda's Soul Red, offers 20% greater color saturation and 50% more depth than its predecessor. You'll also be given the choice of three interior design packages: pure white, black leather, and black fabric.
Ask your sales representative to discuss the CX-5 crossover's engine and speed particulars and show you under the hood. The new CX-5 is equipped with Mazda's 2.5-liter Skyactiv-G engine with standard six-speed automatic transmission. The vehicle is rated at 187 peak horsepower and 185 pound-feet of torque. The CX-5 is available in both front-wheel drive and all-wheel driven variants.
Comfortable Surroundings, Courtesy of the CX-5
When you take your test drive, note the comfortable seats that engineers have added to the new 2017 CX-5 model. This five-seater has all its controls designed to be within easy reach by foot or by hand no matter where you sit. Rear seats are built with a two-step reclining mechanism and have the option of being heated.
Before you start the engine, look closely at the interior cabin equipped with upgraded leather and fancy stitching and a newly reconfigured steering wheel for better handling and comfort. Our sales representatives will point out special cockpit features that are ergonomically designed especially for the driver, including an improved design on the dashboard boasting new metallic accents. Make sure during your drive to try out the easily accessible, centrally located 7-inch infotainment screen. TheMazda Connect system works along with your smartphone to connect the vehicle to both the phone and the internet as well as hands-free calling functions.
During your drive, turn on the vehicle's audio system with its 10 speakers to see how well your favorite tunes sound without outside interference.
Once you're out on the road for your test drive, make sure to pay special attention to the new technology available on the CX-5. This second-generation vehicle features auto-leveling LED headlamps and gives the driver a full head-up display (HUD) with better viewing access to the speedometer, navigation, blind spot information, and speed limit data pulled from the new traffic sign recognition system.
A standard feature that you'll want to test is the Mazda G-Vectoring Control. On your test drive, take the CX-5 on its paces through windy, curvy roads. You will notice an improved stability control that enhances performance. This Mazda system will shift weight onto the front wheels and improve the vehicle's responsiveness as you turn corners.
A Hushed Cabin and Smooth Ride
If a quiet ride is of prime importance, take care to notice the noise reduction on the new CX-5. Mazda engineers spent considerable time designing the body of the vehicle to provide a noticeably quieter ride. Drivers might not notice the efforts made by engineers to revise the interior and exterior with additional carpet, door seals, and other small yet necessary tweaks that soak up bumps along the road, blocking outside road noise from the interior.
For those who have families or who routinely travel with cargo that requires extra space, the second-generation CX-5 fulfills those space and safety requirements. The new CX-5 comes equipped with Mazda's i-ActiveSense safety suite that includes blind-spot monitor, rear cross-traffic alert, adaptive cruise control, forward pre-collision alert with automatic emergency braking, and lane departure warning with lane keeping assist. On the test drive, make sure to try out the accessible power liftgate.
Of course, you'll want to learn about the CX-5 crossover's gas mileage. The EPA's estimates put the new CX-5's economy at 24 city, 31 highway, and 27 combined mpg for the front-driven models and 23 city, 30 highway, and 26 combined mpg for models equipped with all-wheel drive.
Later this year, Mazda will unveil a Skyactiv-D 2.2 diesel engine for its CX-5 lineup. Branded a clean diesel engine, this new unit will make the CX-5 Mazda's first model powered by a diesel engine in the North American market.
Although the Mazda CX-5 was only just introduced five short years ago, it has rapidly grown to become the best-selling model across the Mazda platform. There are a lot of new features to see and try out. We welcome you to our dealership to be one of the first in line for a test drive.