Major Changes Leads to Awards For Mazda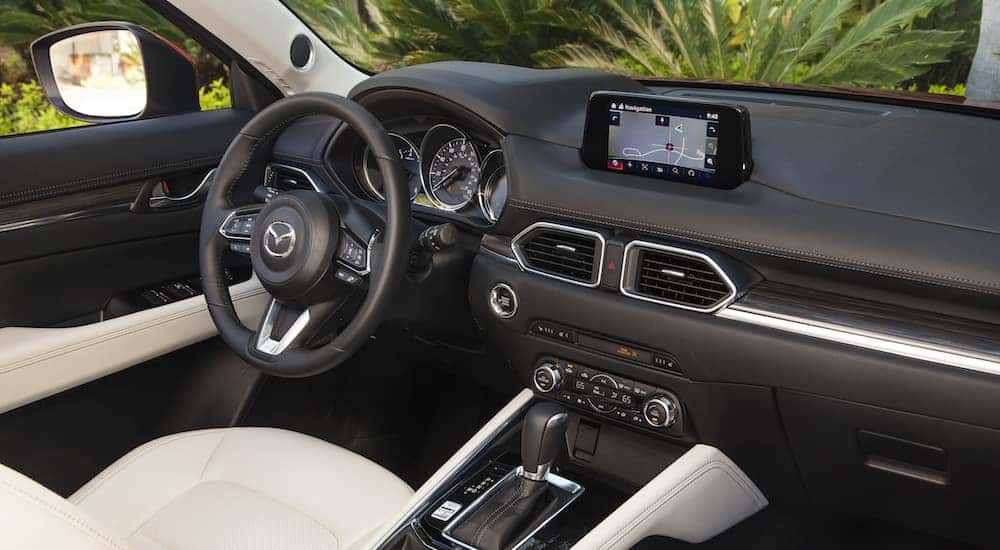 Mazdas crop of vehicles have generally been considered the "class" of their respective classes for the better part of the past decade. However, the brand has done an admirable job of continually keeping their nameplate fresh, and that sentiment is once again emphasized in the 2017 variations of these various models. In fact, many of these fresh additions have led to numerous awards and accolades, only emphasizing why Mazda is one of the top brands in the industry.
Consumers never want to see a particular model get stale. Fortunately, they won't have to worry with offerings like the 2017 Mazda CX-5 or the Mazda3. Below, we've explored how the brand has managed to keep these nameplate fresh once again, using some of the industry's top experts for some guidance. Continue reading, and you'll be googling a "Mazda dealership near me" before you know it…
Parent-Friendly
One of the evident initiatives of the brand was to make their vehicles more family-friendly, and Mazda surely succeeded when it came to the 2017 Mazda CX-5. The vehicle includes a number of features and amenities that will surely be appreciated by parents, including a spacious interior and easier-to-access cargo space. If you're looking for the utmost convenience out of your SUV, this might be the perfect option for you.
"For 2017, we completely redesigned the CX-5 and made more family-friendly improvements," said Tetsu Nakazawa, Mazda's North American Operations vehicle line manager for the CX-5. "We even engineered the rear doors to open wider from the previous model year to allow for easier child-seat loading and unloading. Being recognized by Parents magazine and Edmunds is an honor and it attests to our commitment of making a great vehicle that fits a variety of lifestyles."
Meanwhile, another one of Mazda's vehicles was also recognized for its ability to cater to families. The Mazda6 recently won the "Best Family Car" award from the New York Daily News. The publication recognized the vehicle for its surprising amount of interior room, an abundance of technological amenities, and its unmatched comfort offerings.
"In each category, these awards reflect the best choices for consumers based on practical considerations and our experience driving them," said Daily News Autos Editor, Christian Wardlaw. "The goal is to provide people with smart, practical, enjoyable and emotionally appealing choices across a broad spectrum of vehicles while rewarding automakers for value, innovation, design, and dynamism."
Varied Appeal
The compact car segment is continually getting more and more popular each year, but that hasn't stopped some consumers from assuming that these particular vehicles are more catered towards families. However, the brand has focused on making both the exterior and interior of the new Mazda3 sedan a lot more appealing to younger drivers, and this sentiment is emphasized by the vehicle earning the top spot on Kelley Blue Book's list of the "10 Coolest Cars Under $18,000."
"The Mazda3 is widely regarded as the best-looking and most fun-to-drive vehicle in the segment, and we call it one of the coolest cars of all time," said Jack R. Nerad, the executive editorial director and executive market analyst for KBB.com.
The car was specifically lauded for its stylish exterior, which includes sleek angles and a unique look. The vehicle was also recognized for the various safety functions, including the i-ACTIVSENSE technology. These various inclusions ultimately played a big role in the nameplate earning the Top Safety Pick+ designation from Insurance Institute for Highway Safety.
Luxurious Interior
The 2017 Mazda CX-9 isn't classified as a luxury SUV, but you certainly wouldn't know that from looking at the ride. That's because the engineers improved the vehicle's interior to help deliver a more opulent driving experience. The cabin obviously includes a number of stylish trims and classy upholsteries, but it's also highlighted by the user-friendly technology and features. Now, this sentiment isn't pure gushing on our part; rather, the vehicle was literally awarded for its top-notch interior by Wards Auto.
"We designed Mazda CX-9's interior from the onset with a concept of 'Smart Indulgence,' recognizing that there's a balance between needs and wants," said Julien Montousse, director of design, Mazda Design Americas, who personally led the design of CX-9's interior. "Our goal was to maximize both functionality for families and opulence for couples looking for a getaway.
"We're thankful that WardsAuto recognized CX-9 as a '10 Best Interiors' winner, as it speaks to the success of our fledgling 'Mazda Premium' brand focus and the evolution of our KODO—Soul of Motion design language."
Exterior Refinement
As we previously discussed, Mazda's crop of vehicles aren't necessarily known for their luxury, but that doesn't mean engineers still haven't done an admirable job of including a number of opulent materials to their new vehicles. This sentiment is especially prevalent when it comes to the Mazda6, as the car includes a number of refined angles and sleek designs on the exterior. Ultimately, the nameplate ended up earning the Automotive Excellence Award from Popular Mechanic, with the publication lauding the vehicle for its exterior elegance.
"The midsize Mazda6 was further fortified for the 2017 model year with greater refinement, including additional sound suppression measures like acoustic glass and tighter door seals—details one may never notice visually but certainly will aurally," the press released stated. "However, the driver and passengers will be able to see the addition of available Nappa leather seating surfaces, heated steering wheel and rear heated seating elements as well as attention to detail that sets Mazda6 apart."
While these awards may not necessarily be enough to convince you to pursue a specific model, it should at least indicate that Mazda's vehicles are continually lauded by industry experts for a number of different attributes. Whether you're seeking luxury, technology, or family-friendly features, you'll sure be able to find a Mazda nameplate that meets all of your needs.
As you're shopping around for a brand-new vehicle, you should keep this awards and accolades in the back of your mind. Then, when it's finally time to start shopping around for a new vehicle, you'll already know exactly what Mazda model you want to pursue.