To our Valued Customers
I apologize for not getting a note to you sooner.  
Like you I have been quite busy taking measures to safeguard the Health and wellbeing of my own family and the amazing Team of people I work with.  Because we want to follow the guidance of Federal, State and County officials, we have been seeking constant guidance on the appropriate actions including whether to maintain vehicle sales during this crisis.  
YES WE ARE OPEN
Even under a Stay at Home order, it is imperative that we all have access to transportation.  Whether that need is a trip to the grocery store to restock
our food and cleaning supply needs or to insure you'll be able to make it to the hospital if that need arises, our dedicated Service professionals are here to make sure all of you as well as your Doctors, First Responders and other Essential Service workers are able to reach their destination.  As we remain open to serve you, we are taking extraordinary precautions to safeguard customers and team members alike.
For your safety as well as ours, we are kindly asking that you do not visit us if you have been exposed to COVID-19.  Below is a partial list of measures being taken to provide the safest possible environment for our customers and team members.
  Dedicated dealership staff have been issued checklists and are conducting hourly cleaning regimens to sanitize and disinfect all customer touch areas.

  Commercial cleaning crews are on standby to respond to the need for more aggressive measures should we find that someone who has tested positive has been inside of one of our facilities.

  A checklist has been provided to all team members informing them of
best practices for maintaining their own cleanliness and cleaning the work surfaces around them, including the vehicles our technicians come in contact with.
  For those who prefer to avoid contact with the dealership all together, provisions have been made to make pick up and delivery services available.

  We are asking our team members and customers to maintain safe distances and follow all of the CDC's precautionary guidelines.
It's a challenging time for all of us, and the threat to personal finances is every bit as real as the health threats we all face.  I'm glad to see the manufacturers we work with have taken extreme measures to provide financial relief opportunities including up to 120 days before making a first payment, zero percent interest rates up to 84 months for folks that qualify, and other very significant incentives.  These unprecedented savings opportunities are only a value if the Dealership sales departments remain open.  We were all happy to receive clarification that auto sales have in fact been deemed an essential service.  We have increased our capacity to provide off site sales so you can take advantage of the current offers without having to visit the dealership.
This crisis is affecting all of us.  We are here to help, and we wish you and your family health, safety and a sense of community as we navigate this crisis together.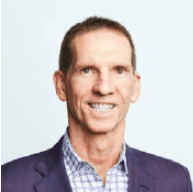 Sincerely,


Jim Keffer for the Keffer Automotive Family of Dealerships