Mazda Dealership Near Me
Searching for a Mazda dealership near me in the Charlotte, NC area isn't complicated; just come to Keffer Mazda. We'll take care of you. Perhaps a more important question is why buy a Mazda model in the first place? The answer is the Mazda spirit, that's why. You'll find it injected into every new Mazda model, and it's been the driving force of Mazda's production since day one. It's not only why Mazda's been able to manufacture such fun and high-quality cars, but also why Mazda always makes sure customers will be 100% satisfied. Furthermore, Mazda has a new model for everyone. Whether you're looking for fun, practicality, utility, or a mixture of all three, a new Mazda model is for you.
Not interested in a brand new Mazda model? Then it's a good thing Keffer Mazda sells used and certified pre-owned Mazda models as well.
Why Keffer Mazda?Service CenterNew Inventory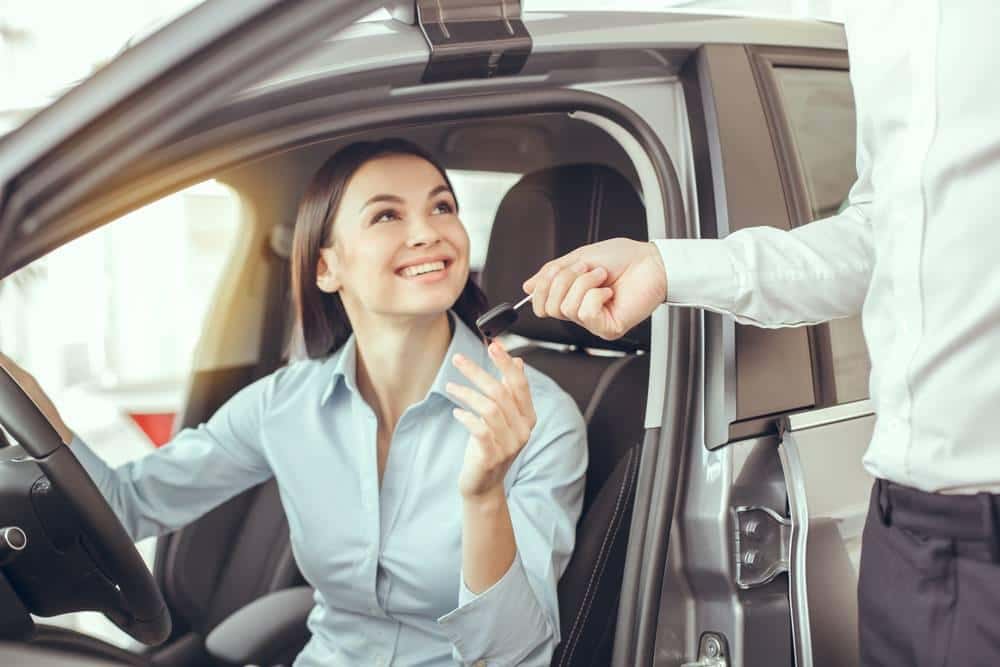 Why Keffer Mazda? The Mazda Spirit, That's Why!
The Mazda Spirit isn't just a belief: it's something that's been applied to every Mazda vehicle since the start. Driven by the fact that Mazda set out to make cars that are more than just a way to simply get you from Point A to Point B. Instead, Mazda set out with the belief that when you first lay eyes on a vehicle, it should make your heart start racing. When you finally do drive the vehicle, it should be fun, exciting, and inspiring. In the end, Mazda's mantra is make cars that make driving matter. You'll find this idea behind everything from the technology, design, safety, and especially performance. It also helps that Mazda engineers are just as detail-obsessed and car-crazy as the consumers that shop with us. In other words, the vehicles that you enjoy driving so much, are made with that mindset.
Where did this drive and determination come from? All the way back in 1961, when Mazda set out to develop the first rotary engine. Against all odds, and despite the fact that other automakers thought it was impossible, Mazda successfully developed and mass-produced that rotary engine. Successfully introducing the Cosmo Sport, the world's first volume production sports car operated by it.
Why Does the Past Matter?
Just like the history of the dealership where you shop, taking a look at an automaker's past is important. It shows you what motivated them and inspired them, and is a great way of ensuring that motivation and inspiration has carried them into the present.
With Mazda, it clearly has.
Keeping that same fun alive is the Miata, which has been putting smiles on the faces of drivers for many years. But, Mazda also understands that models strictly produced for fun won't satisfy the many needs of consumers. Sure, every current Mazda model features a fun side. But on some models, the fun takes a backseat to utility, safety, technology, or even a family-friendly nature.
Mazda isn't afraid to change and adapt with the evolving demands of the market, and that's why this brand is still such a successful automaker to this day.
Cars for Everyone
Unless you're looking for a truck, Mazda has a vehicle in its new model lineup sure to satisfy just about anyone. Constantly evolving, new Mazda models span the sport car, crossover, SUV, sedan, and 5-door (hatchback) markets. All of these cars have been injected with that Mazda Spirit, and are sure to redefine your definition of fun when it comes to driving.
Check out how each type of Mazda model benefits you and your passengers…
Sports Car
Perhaps one of the most fun and recognizable sports cars on the market is the Mazda Miata MX-5. For over 25 years, it's been a staple for those looking for an affordable and unique way to enjoy the open road. Exciting colors, a playful nature, fun design, and adrenaline-pumping performance are all aspects of the Miata MX-5 that have caught the attention and imagination of consumers time and time again.
It still remains a pure two-seater (coupe) sports car, and will most often be seen driving on the roadways with its top down in the summer time. Although, there is a closed-top version available as well.
Regardless, you'll also be getting a sports car that's great on fuel-efficiency. Meaning if you're looking for a combination of fun and practicality, then a new Miata is perfect.
Crossover
If it's a mixture of utility and fun you're looking for, then the Mazda CX-3 and CX-5 are able to provide that. With their car-based platforms, handling on the roadways is precise, easy, and entertaining. But the inside of this crossover really shines. With a cabin design that's able to fit 5 passengers and (available) AWD capability, you wouldn't expect a crossover to have the combination of utility, fuel-efficiency, and fun the CX-3 and CX-5 does.
SUV
If you need practicality, passenger space, and utility as your primary priorities, Mazda produces the CX-9, their own unique take on an SUV. Rather than being bulky and rectangular, the CX-9 is almost as aerodynamic as a sedan up front. A low roofline also helps promote fuel-efficiency, while AWD and seating for up to 7 provides you with safe and spacious travel for the family.
Sedan
Not nearly as iconic as the Mazda Miata MX-5, the Mazda 3 and Mazda 5 are vehicles that have the practicality and fuel-efficiency to be considered a daily driver/family-sedan, but with a handling and athleticism reminiscent of sports cars. These are vehicles that are able to take the everyday out of everyday driving, giving you and your family a fun and safe ride.
The Mazda 3 also comes in a hatchback version, if a 5-door model is your preferred style.
With these new models waiting at a Mazda dealership near you, crafted with that Mazda Spirit in mind, how could you pick another brand?
Used and Certified Pre-Owned Models
At Keffer Mazda, we don't just sell the latest and greatest Mazda models. We also specialize in used and certified pre-owned models for those looking to save some money, but still get the full Mazda experience.
Used
Looking for all the fun Mazda vehicles have to offer at a fraction of the price? Then a used Mazda model from our lot is for you. We not only have fair pricing on high-quality Mazda models, but we also have plenty of other different makes and models if you aren't looking for a Mazda.
Thanks to our vast inventory of used cars from various manufacturers, we're confident you'll find something that fits the bill.
Certified Pre-Owned
If you are interested in a used Mazda and have a little extra cash to spend, then you might want to check out our certified pre-owned inventory. Certified pre-owned vehicles are used, but are within six years old and have been driven less than 80,000 miles. Because of this, and the rigorous inspection these models go through, there is confidence of quality compared to just buying a non-certified used vehicle.
If a Mazda model qualifies, then it needs to pass a 160-point inspection test. Upon successful completion of this test, it will be labeled as certified pre-owned, and sell with a host of benefits, including:
3 year AutoCheck Buyback Protection
7-year/100,000-mile powertrain warranty (from original service date)
12-month/12,000-mile additional limited warranty (begins when factory warranty ends, or if factory warranty ran out before time of purchase)
AutoCheck vehicle history report
No deductible
24-hour roadside assistance
Transferable warranty coverage
Transferable benefits
Special APR programs
Available Mazda extended confidence coverage
Stop By Today!

As you can see, there is a wealth of benefits and value when it comes to buying a certified pre-owned Mazda. Whether you're looking for a new Mazda model, used Mazda model, or certified pre-owned Mazda model, make Keffer Mazda your next stop.