Mazda dealership near me Charlotte NC for Sale in Huntersville near Charlotte NC
Mazda dealership near me Charlotte NC
If your mantra is "new year, new Mazda," you'll also want to know "is there a place near me Charlotte North Carolina where I can find my dream car?" Luckily, there is. At our Mazda dealership, we look forward to meeting all of your current and future automotive needs. We are proud to offer a large selection of Mazda vehicles, including the latest models that you're probably eager to explore. If you know what kind of Mazda you'd like to test drive, just call or contact us online for a test drive near me. If you are thinking about getting a new car but have questions about car ownership, such as auto financing, rest assured we can assist with that, too. And once you drive away, we don't want you to feel forgotten. Therefore, we offer a full service department, staffed with expert mechanics, who are ready to take care of all your car's maintenance and repair needs.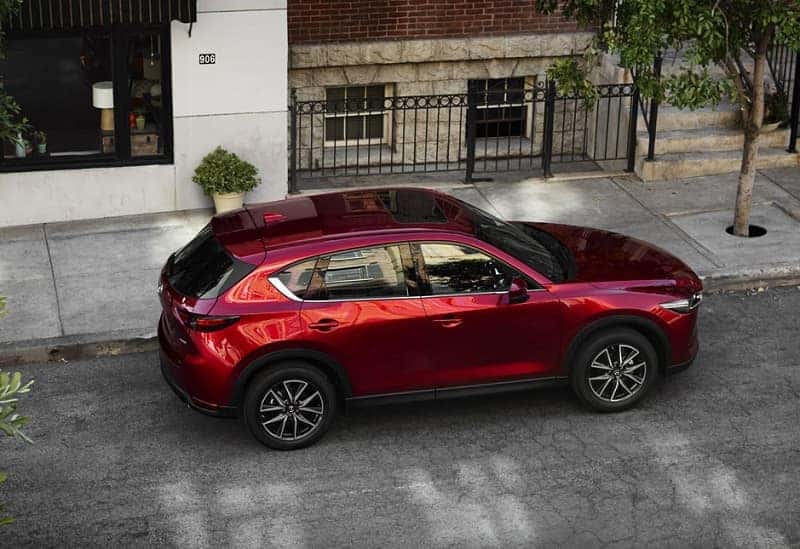 Deciding that it's time to get a new Mazda is easy. But choosing which reliable, stylish, and exciting model to get is more difficult. Fortunately, you spend as much time as you'd like at our Mazda dealership taking the different models for a test drive. Now updated with a signature trim and a turbo-charged engine, you can't go wrong with the all-new CX-5, which is one of Mazda's most attractive and luxurious SUVs. The CX-9, which is a large SUV with a commanding presence and a larger-than-life personality, is another great option. If you want something a bit smaller but can't decide if you want a sedan or a hatchback, just take both versions of the Mazda 3 for a spin. And if you're searching for something that can zip down the highway and handle tight, windy back road corners with ease, ask to try out the MX-5 Miata.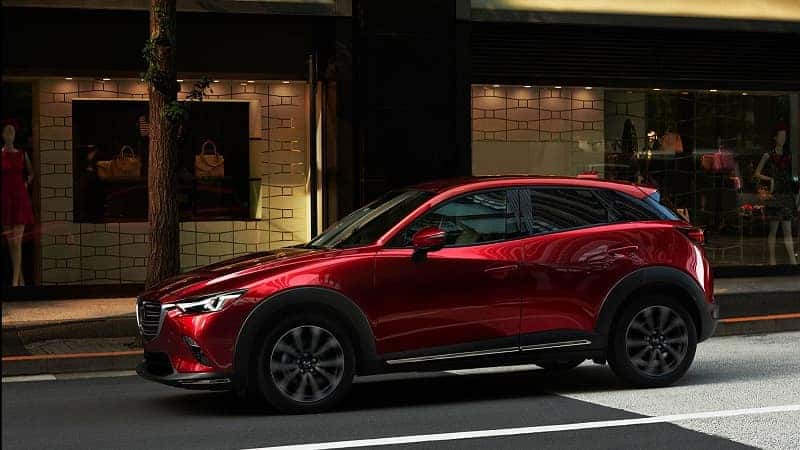 If you haven't already decided on which Mazda you want to get, you can see that there are many great choices available. Now, you might be wondering, "why should I get a new car from a Mazda dealership near me Charlotte?" We say that there are many reasons why you'll be glad to purchase a new car. For starters, there are many wonderful options available for customizing your Mazda just the way you want. From choosing a higher-end trim to adding on packages and standalone amenities that suit your needs, you have all these options available when you get a brand new car. With a new car, you'll also be the first one to put miles on the odometer. So if you're planning to use your car for many years to come, or you're in need of a new vehicle to take on road trips, you'll be happy that you purchased a new vehicle with plenty of mileage left. There are many more reasons why it makes sense to get anew car, which the knowledgeable staff at a dealership near me Charlotte North Carolina will gladly explain.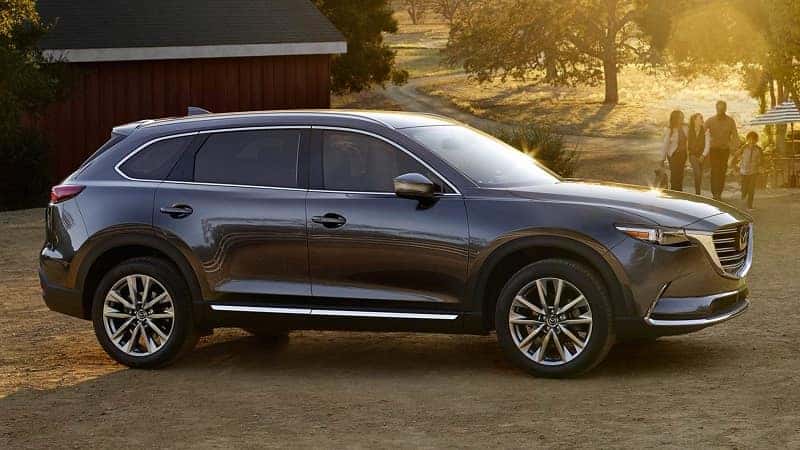 Along with giving you a large selection of vehicles to test drive, you may wonder "can a Mazda dealership near me Charlotte answer my questions about auto financing, too?" The answer is that yes, at least with our dealership! We are proud to have a staff who has the knowledge and expertise you need to make an investment in a new car that you feel comfortable with. Our talented team can walk you through the options available for vehicle financing, which include a shorter-term structure like a lease, or a longer-term payment method like a car loan. With a lease, you essentially pay for the right to drive a vehicle for a pre-determined period of time. Most leases last several years. You don't pay for the car itself, which means your monthly payments are lower than what you'll get with a loan. When you take out a loan, you'll repay the loan amount along with interest and other fees. By the time you have made your final loan payment, you'll be the full legal owner of the car. Both payment methods are good ways of managing a new car payment. The right choice for you depends on your personal goals.
Naturally, you'll then wonder, "once I get a new car, where can I go near me for service?" Conveniently, you can bring your car right back to us. We offer a comprehensive service department that specializes in quality repairs and maintenance. From routine brake inspections, oil changes, and alignment checks to more complex repairs, rest assured that your car is in good hands with our team.
Purchasing a new vehicle is a major investment, and you want to make sure that it goes smoothly. Luckily, we are here to help you out every step of the way. From answering your preliminary questions about financing to scheduling a test drive, count on us to provide personalized and professional assistance. And when the need arises, we're here to handle your vehicle's service needs, too. Just call or contact us online today to make an appointment or ask questions.