Mazda Dealership Charlotte NC
Are you looking at purchasing a new or quality pre-owned Mazda car or SUV, but aren't sure where to start? Before you jump into your current car and head into just any Mazda dealership Charlotte, NC has to offer, consider what is important to you in your new vehicle search. Rather than make a rash decision that you may end up regretting, take a step back and look at the big picture. The Charlotte area offers plenty of new and used car dealerships, but choosing the right one can mean the difference between an unforgettable new car buying experience, or a car buying experience you wish you could forget. Take the time, and make the right choice, with the help from Keffer Mazda.
Why Keffer Mazda?Service CenterNew Inventory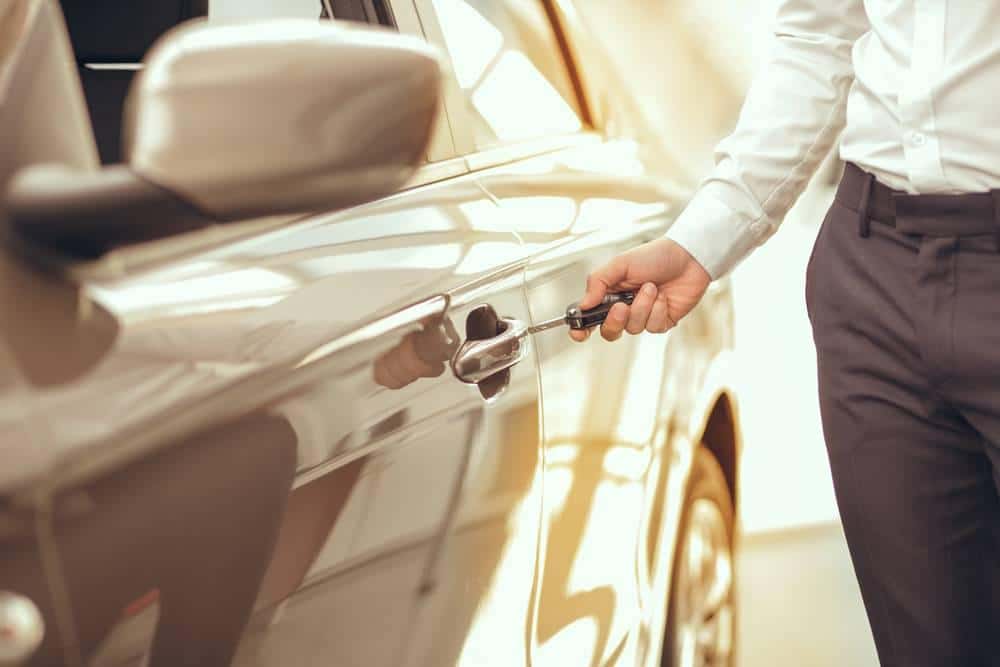 Keffer Mazda: Charlotte's Number One Dealership
Keffer Mazda is located here in Huntersville, North Carolina, and has been proud to serve the greater Charlotte area for the past several decades. With a team of car experts that truly care about your journey to new vehicle ownership, Keffer Mazda is continuously ranked at the very top for new car purchases in the area. What makes a dealership like Keffer Mazda stand apart from the other options available to new car buyers? As it turns out, quite a bit. With exceptional customer service that all of our past and current clients rave about, buyers can't help but be attracted to Keffer Mazda for all of their new and pre-owned vehicle needs. Take a look at what some of our real customers recently had to say about their experience here at Keffer Mazda:
"This was the easiest decision I ever made. I researched which car would best meet my needs and narrowed down my search to three cars. I even used this site to help pick which dealership I wanted to deal and I'm glad I did! Not only did the Mazda3 hatchback beat out my other selections in the test drive but the ease of the dealership won out, too. I made my multiple trips to test drive the car and wanted to balance out details of the various specs of the car that would be right for me and at a cost I could afford. Kenny was consistently patient and made sure I got just what I wanted from the color of the car to the exact specifications of the interior! I would highly recommend this car, this dealership and Kenny," – Jessica Tucker
"Great, non pushy, car buying experience for us getting our daughters first car. Mary Tweedlie was a fantastic sales person that went through all of the options and was never pushy. She also went through the car after the purchase to make sure that my daughter understood how to operate everything. I put this dealership up as a 5 star dealer! Beautiful new building too," – Scott Moore
"We had Yuri Carvalho as our sales consultant. He was excellent to work with, very patient as we tried multiple cars and SUVs, both new and used. He and John Jenkins did a great job of listening to what we liked and didn't like about each model and in the long run, matched us up with the perfect vehicle for us. I couldn't be happier with the service my wife and I received here," Alan Nielsen
"Fair pricing. Great cars. Friendly salesperson (Mary Tweedlie) and Finance Manager (Marcus). Nothing to complain about, at all. Very easy transaction. Never – from start to finish – did I feel uncomfortable, in dealing with this dealership," – Alan Sonnenberg
"These guys all worked really hard to make a deal happen for me. I am so happy with my new car. The process took a few hours, but there was also a lot of work for them to make financing happen for me. If you have great credit I would imagine the process is much faster. Every single employee here was nice and knowledgeable. No high pressure sales techniques at all. I was originally interested in three different models, but quickly narrowed it down to one. I was allowed to test drive the car on the freeway. After all the paperwork was completed, they had my car pulled around and it was freshly washed and had a full tank of gas. I don't have any complaints at all. Great experience," – Noah Sanders
These are just five examples of how tremendously satisfied the customers here at Keffer Mazda have been in the past, and continue to be to this day. Boasting a 4.8-star rating on DealerRater.com, over 98% of the past customers at Keffer Mazda highly recommend us to their friends and family members. With over 800 real customer reviews, Keffer Mazda is proud to be named the 2017 Dealer of the Year by DealerRater.com.
Aside from our award winning customer service, Keffer Mazda is a dealership that an outstanding commitment to the entire car buying process. Where other dealership locations have dropped the ball, Keffer Mazda has been dedicated to proving that great car dealerships still exist. Thanks to upfront and fair pricing on all of our vehicles, and the determination of our entire team to help every driver realize their dream of buying a new car, Keffer Mazda is proud to stand firm in our resolve to offer an unparalleled car buying experience. You can try out those other dealerships in the area, but none can compare to the high level of satisfaction that Keffer Mazda consistently delivers to every person who walks through our doors. Forget about pushy salesmen, and shady business tactics. Leave those unpleasantries to dealer lots that need to rely on them to succeed – because here at Keffer Mazda, our recipe for success is an outstanding customer experience every single time.
Give Keffer Mazda a Chance to Prove Car Buying Can Be Fun!
Believe it or not, there was a time in the past that car buying was a fun experience that people looked forward to. Thanks to a few bad apples, this notion has all but disappeared from the industry. Thanks to Keffer Mazda, that reputation is being restored for residents of the Charlotte, North Carolina and entire tri-state area. Rather than waste your time trying to figure out which car dealerships in the area are not all bad, come down to the award-winning dealership that has proven again and again, that they are all good. Why settle for anything less than exceptional, when your hard earned money is at stake? Buying a new or used car is a commitment, which is why you should choose a dealership that not only understands this, but also commits themselves to you as a customer.
Stop By Today!

Whether you are looking to purchase a brand new Mazda car or SUV, want to check out our used inventory of quality vehicles from different automotive brands, or get your current vehicle scheduled for service, we hope that you give us a chance. There are car dealerships, and then there is Keffer Mazda. Come down and see what all the fuss is about, and discover why more people trust the Keffer family name for all of their automotive needs. Our team will be glad to talk with you about your particular car buying needs, and further discuss what makes Keffer Mazda stand out from other area dealerships. If you have a minute, stop in and say hi – we would be glad to meet you and show you around our state-of-the-art facility. We hope to see you soon!