Mazda Charlotte
Are you in the market for a new or used Mazda brand vehicle? Here in the Charlotte, North Carolina area, there are a lot of different dealerships making a lot of different promises. The truth is, when it comes to finding the most reputable dealership with the highest quality inventory of new Mazda models, the choice is clear – Keffer Mazda. Charlotte residents have been trusting Keffer Mazda with all of their new and used vehicle needs for years, and have been exceptionally happy with the high level of service they have received time after time. With an extensive inventory of brand new Mazda models, it's no wonder why more local residents trust Keffer Mazda with their car shopping needs than any other dealership in the area.
Why Keffer Mazda?Service CenterNew Inventory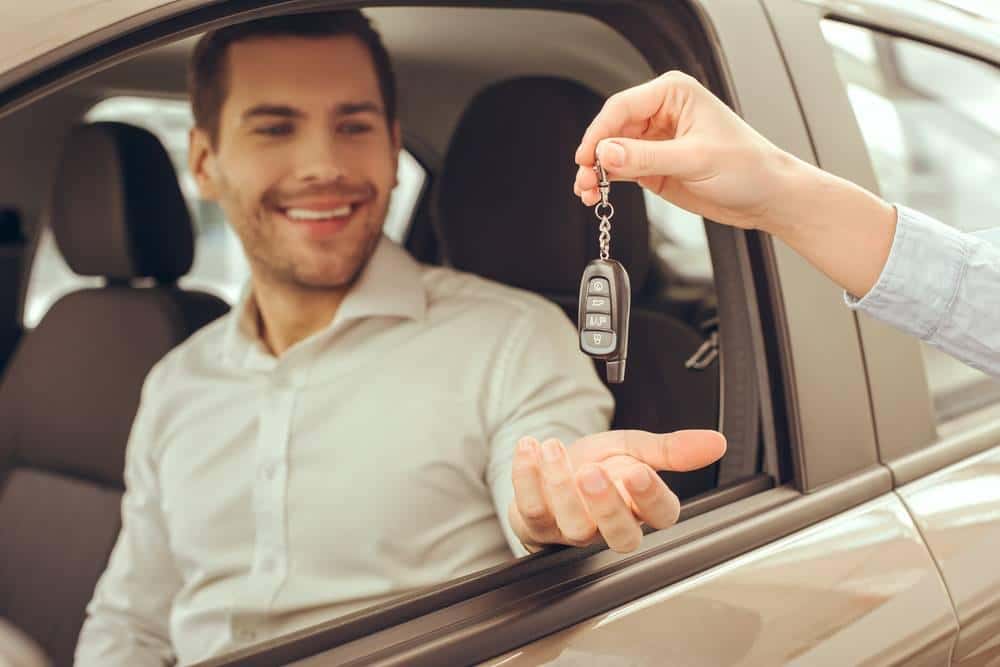 Award Winning Customer Service
When we say that our dealership is second to none when it comes to customer satisfaction, we mean it. As a proud recipient of the 2015 and 2016 Dealer of the Year award from DealerRater.com, here at Keffer Mazda, we back up our words with actions. We firmly believe that our actions say more about the level of service Keffer Mazda provides, than words will ever be able to convey. If you are a residents of Charlotte, Huntersville, Concord, Mooresville, or any other surrounding area, we invite you to take a look at why Keffer Mazda is consistently ranked the highest in customer satisfaction and service, year after year.
On the most reputable dealership review website in the world, DealerRater.com, Keffer Mazda features a score of 4.8 out of five possible stars when it comes to customer satisfaction. That rating translates into the fact that 98% of our customers say that they would highly recommend us to a friend or family member. Let's take a look at what a few of our real customers had to say about their experiences with the team here at Keffer Mazda:
"Definitely top notch! I had a great visit! Bought a new CX5. From my Sales Rep to the Finance Director, everyone was patient, fair and easy to work with," – JD Taylor
"Donnie was very attentive and could answer any and all questions that I had about the car. I loved the way the car drove and was very happy that we were able to bring the price down to something more in my budget. I have had my car for about a half a month now and do not regret anything," – Watson
"My husband and I had the experience of dealing with Keffer Mazda this week. The entire process was so pleasant. We have had some other unfortunate experiences at other dealerships…but this dealership by far passes all expectations and placed us at ease. I highly recommended Keffer to anyone," – Bobby
"We had the time and lack of pressure to make the decision we were comfortable making. The service and test drives were also well handled and explained," – Curtis
As you can easily see from just a small sampling of the nearly 800 online reviews, previous customers have been thrilled with their experiences here at Keffer Mazda. As other local dealership talk a big game when it comes to customer service and satisfaction, Keffer Mazda is the only one that can back it with hundreds of real reviews, from hundreds of highly satisfied customers.
Extensive New and Used Inventory
While we pride ourselves on the experience we provide to new and used car shoppers, we are also proud of our extensive new and used inventory of models available here at Keffer Mazda. Hundreds of brand new Mazda models are available here at Keffer Mazda every day, with new options arriving all the time. With an inventory that is this extensive, chances are you will find exactly what you are looking for without the hassle of having to order it from the manufacturer. Just as extensive as our new Mazda inventory, so is the used and Certified Pre-Owned list of options available here at Keffer. While our specialty is selling new and Certified Pre-Owned Mazda models, here at Keffer Mazda we are also proud to offer other makes and models that you may be seeking. Every vehicle we sell, whether new or used, is held to the highest quality standards to ensure that you drive home in the best vehicle out on the road. Whether you are looking to purchase a used Jeep Renegade, a pre-owned Dodge Charger, or a new-to-you Kia Optima Hybrid, the expert team here at Keffer Mazda can help.
When it comes to finding the newest Mazda models in the brand's 2017 lineup, there is no better place to turn than Keffer Mazda. With eight capable cars in this year's lineup, there has never been a better time to explore Mazda ownership than right now in 2017.
Mazda Cars
The 2017 Mazda lineup offers three exceptional brand new sedans and hatchbacks that are as affordable as they are reliable. The 2017 Mazda3 is a four-door sedan, and starts at just $17,845 brand new. The mid-level Mazda3 hatchback features five doors, an enticing body style, and an even more alluring price tag which starts at $19.095. With two of Mazda's brand new cars starting under the $20,000 mark, it's no wonder why more people are zoom-zooming over to Keffer Mazda to get their hands on an affordably priced, well-equipped car. Finally, the 2017 Mazda6 starts just below $22,000, and is a four-door sedan that is ready to bring you wherever your schedule demands.
Mazda Crossovers and SUVs
When it comes to the popular crossover SUV segment, the Japanese automaker has you covered more than any other automotive brand. From the lowest priced Mazda CX-3 crossover that starts just under $20,000 for the 2017 model year, to the mid-level CX-5 crossover that has a starting MSRP of $21,795, to the higher-end Mazda CX-9 that starts just above the $30,000 mark – this year's Mazda SUV lineup is impressive, versatile, and budget friendly.
Mazda Sports Cars
If the thrill of heart-pumping adrenaline in the form of high horsepower ratings and a low drag co-efficient is your idea of a good time, then discover all that this year's Mazda sports car lineup has to offer. The Mazda MX-5 Miata starts at $24,915, and is one of the most capable convertibles available for purchase. The Mazda MX-5 Miata RF is the higher end version of the same sports car, and begins at $31,555. It's all new for 2017, and was designed and engineered to deliver pleasure to all of your five senses, while simultaneously managing to deliver exceptional fuel economy ratings of 35 miles per gallon on the highway.
The Most Capable New Vehicle Lineup is at Keffer Mazda


If you are in need of a capable sedan, hatchback, crossover, or sports car, then come down to Keffer Mazda and explore the brand's latest lineup of models that are now available. Our expert and award-winning sales team will help you discover which Mazda vehicle is right for you, all while delivering the exceptional service Keffer Mazda is known for providing. Rather than waste your time at other area dealerships looking at the same high quality models from the brand we all know and trust, save time and energy by shopping at Keffer Mazda – where you are guaranteed to experience car buying in a whole new light. We hope to see you very soon.