New Mazda Charlotte area 2019 Mazda CX-9 for Sale in Huntersville near Charlotte NC
Charlotte area 2019 Mazda CX-9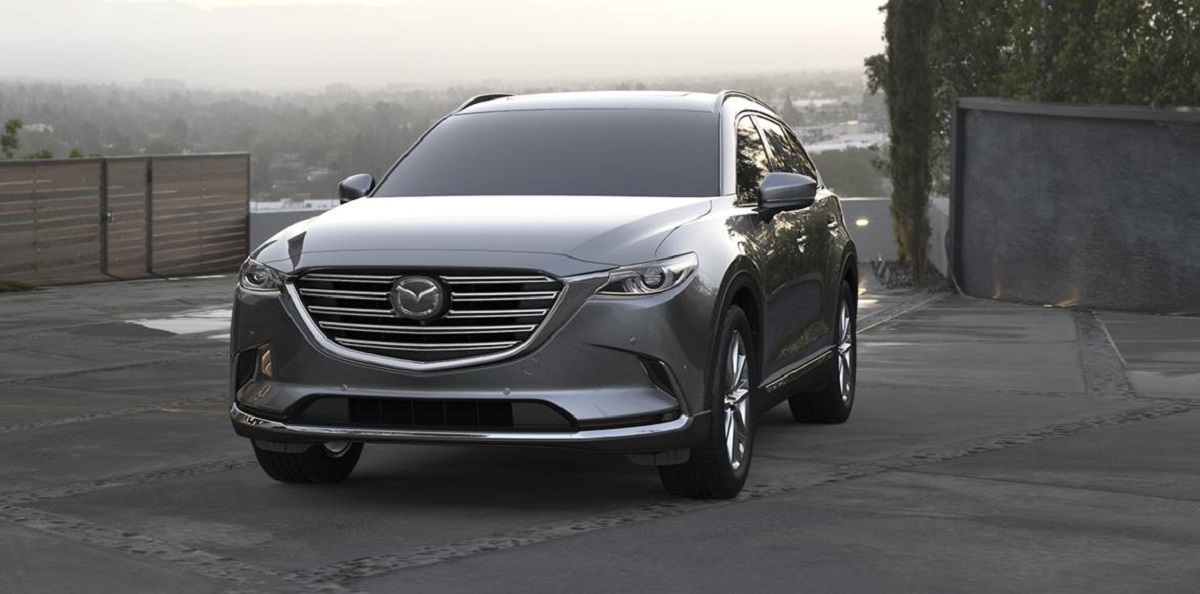 View Inventory
Vehicle Overview
Keffer Mazda is a Certified Mazda dealership located in Huntersville, NC. Our dealership is known for serving Charlotte North Carolina. We take pride in providing the entire state of North Carolina with superior vehicles. Our customers are able to save at Keffer Mazda because we have some of the best prices on vehicles.
The 2019 Mazda CX-9 recently arrived at our dealership, and we are very excited! This year, the CX-9 has a completely different look compared to its previous models. The CX-9 is a midsize family friendly SUV that has a sleek, sporty, sophisticated look. If you are in the market for a new SUV, the CX-9 is a great choice!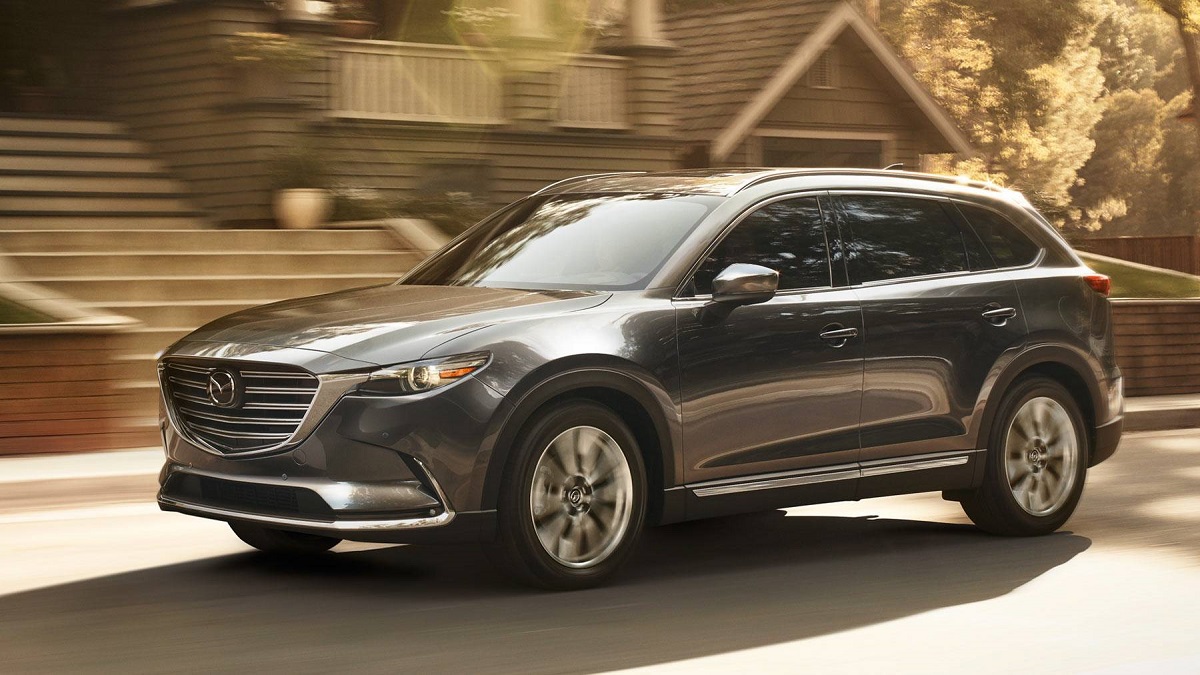 Even though the CX-9 is family friendly, it could also be driven by teenagers, singles, and even elders. The CX-9 is a diverse SUV and it can accommodate anyone's needs. In addition, the 2019 Mazda CX-9 is very affordable. If you've been searching for a 2019 Mazda CX-9 near Charlotte, you found the right dealership! We have the best Charlotte area specials available.
Exterior – 2019 Mazda CX-9
The exterior of the CX-9 has been updated significantly. Compared to CX-9 models from previous years, this year's CX-9's body style is smaller. Mazda has done a great job with this year's design. The CX-9 is now able to fit into small parking spaces and narrow garages. The base model comes with a very modest grille. It you are interested in a more sporty aggressive grille, you do have the option of upgrading to a higher trim. Overall, the CX-9 has a slight sporty appearance.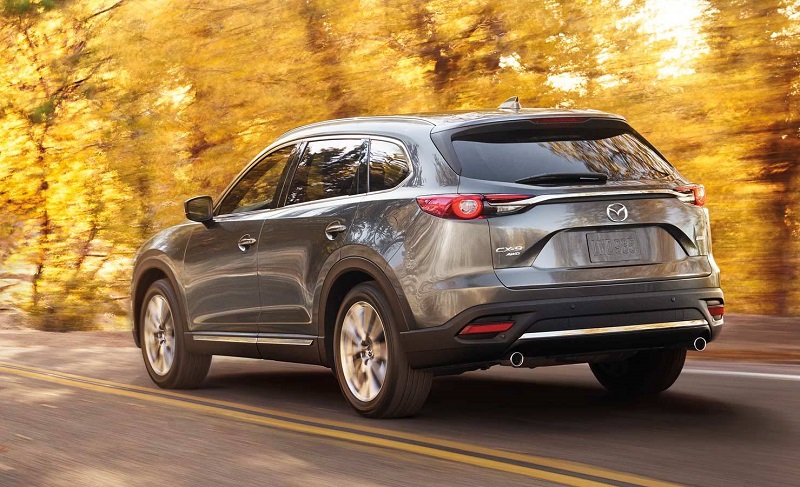 Interior – 2019 Mazda CX-9
The Mazda CX-9 has three rows and it can seat 7 passengers. The CX-9 is a cool SUV because adults can be seated in the second and third row of the vehicle without feeling crammed. All passengers who ride in the CX-9 should have a fair amount of leg and head room available. The CX-9 is perfect for road trips and family vacations because it is very spacious. The infotainment system is simple and easy to use. The CX-9's infotainment system comes standard with a 7 inch screen. However, the infotainment system can still be controlled with buttons.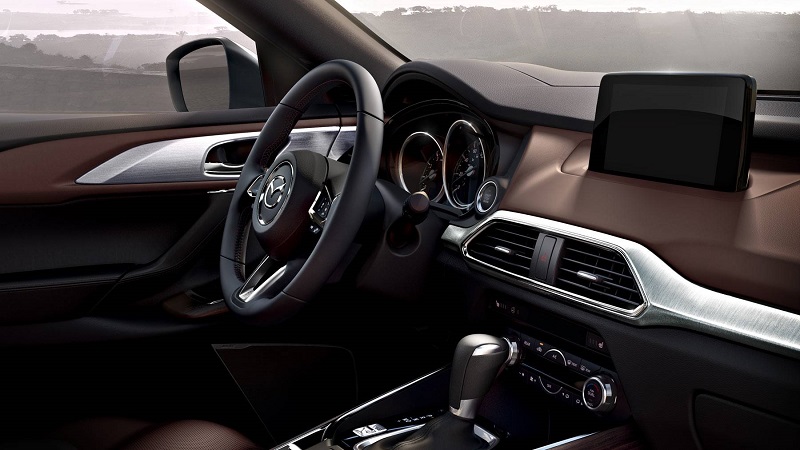 Mechanical – CX-9 specs near Charlotte Area
The CX-9 is a midsize SUV the is very simple to maintain. Throughout the time you own your CX-9, your wallet will learn to appreciate its budget friendly upkeep. The CX-9 is able to be fueled with a regular fuel grade. Of course, if you are interested, you're more than welcomed to upgrade your fuel grade. In addition, the 2019 Mazda CX-9 comes standard with a 3 year, 36,000 mile bumper-to-bumper warranty. If you have any mechanical issues with your vehicle during this time, it will be repaired free of cost by the manufacture!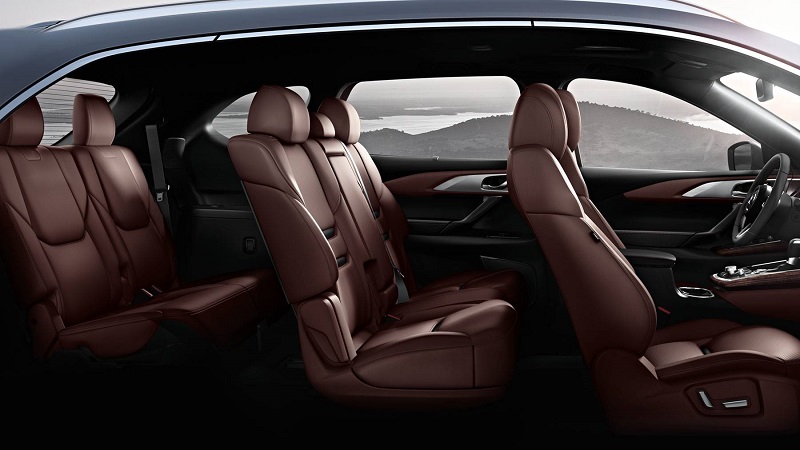 Powertrain – CX-9 specs near Charlotte NC
The 2019 CX-9 comes standard with one engine type this year. The vehicle is equip with a 2.5 liter turbocharged 4 cylinder engine. This midsize SUV comes in all wheel and front wheel drive. In addition, this SUV has a horsepower of 227 at 5,00 rpm. The torque of the CX-9 is 310 lb-ft at 2,000 rpm. Overall, the vehicle's powertrain is very impressive for an SUV. The CX-9 can get up to 26 miles per gallon on the highway. Once you purchase your CX-9 it will come standard with a 60 month or 60,000 mile warranty, whichever comes first. If your powertrain fails within this time period, it will be repaired by the manufacture free of cost! If your vehicle needs to be serviced, Keffer Auto has a service department that would be more than happy to fix your vehicle. Our service department provides prompt efficient services!
Safety – 2019 Mazda CX-9 dealer
Here at Keffer Mazda, safety is very important to us. We understand this your vehicle will be accompanied by you and your family. Our main goal is to help keep our customers safe. We have been serving Charlotte North Carolina by providing residents with only the safest vehicles. The 2019 CX-9 is a very safe SUV. The CX-9 has received a 5/5 on its crash test rating administered by the National Highway Traffic Safety Administration. In addition, the CX-9 comes standard with functioning seatbelts and safety airbags for each passenger in the vehicle. The CX-9 also has the option for a back-up camera, parking assist, brake assist, lane changing assist, cruise control, traction control, ABS brake system, and rear child safety locks. The CX-9 is a very safe SUV.
Keffer Auto has some of the best Charlotte area specials in North Carolina! If you have been looking for a 2019 Mazda CX-9 near Charlotte, Keffer Auto can help! We have been successful serving Charlotte North Carolina for many years now. Our sales associates work hard to obtain the best Charlotte area specials! If you have any questions, concerns, or comments in regards to a 2019 Mazda CX-9 near Charlotte, please contact our dealership. If you'd like to schedule an appointment, you can give us a call: (704) 274-3894. However, if you are in the area, you are also welcomed to stop by: 13307 Statesville Rd, Huntersville, NC 28078. Our dealership has flexible hours that is guaranteed to fit everyone's schedule. You deserve a new car, contact us today!