New Mazda 2019 MAZDA CX-9 Trim Levels near Charlotte NC for Sale in Huntersville near Charlotte NC
2019 MAZDA CX-9 Trim Levels near Charlotte NC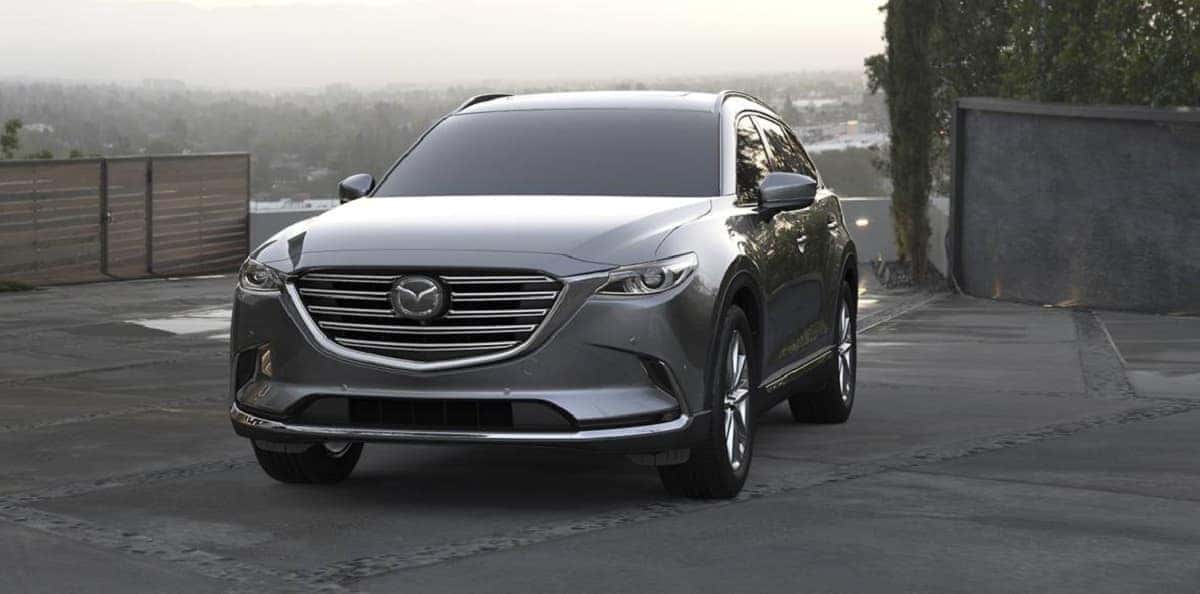 View Inventory
Vehicle Overview
The trim underlining the lower part of the grille of the 2019 Mazda CX-9 fits attractively under its slim headlights. The 2019 Mazda CX-9 offers a wonderfully designed logo and a fabulously top-notch hood layout. The successfully developed lights also provide some other visually appealing additions around the grille as well. Some of Mazda's competitors offer overpriced choices in this sector of the automotive market. However, you'll appreciate the fact that you save both time and money with the CX-9. This Japanese manufacturer offers the CX-9 with pretty much all of the different features a motorist could ever desire. This CX-9 provides enough equipment to rival its competitors, which, for the same price, offer automobiles with fewer features and with some engines that are less impressive than the one found in the CX-9. In terms of its safety performance, this Mazda sports utility vehicle has scored exceptionally well in its safety tests, and this automobile even won a special mention for its top-notch performance in the impact tests. In the passenger compartment, the cabin of this sports utility vehicle offers plenty of great features, with a central console that is oriented towards helping the driver to navigate across all sorts of different types of terrain. And as you pass other drivers on the highways, you should take the opportunity to see if this car can keep up with the automobiles on the road.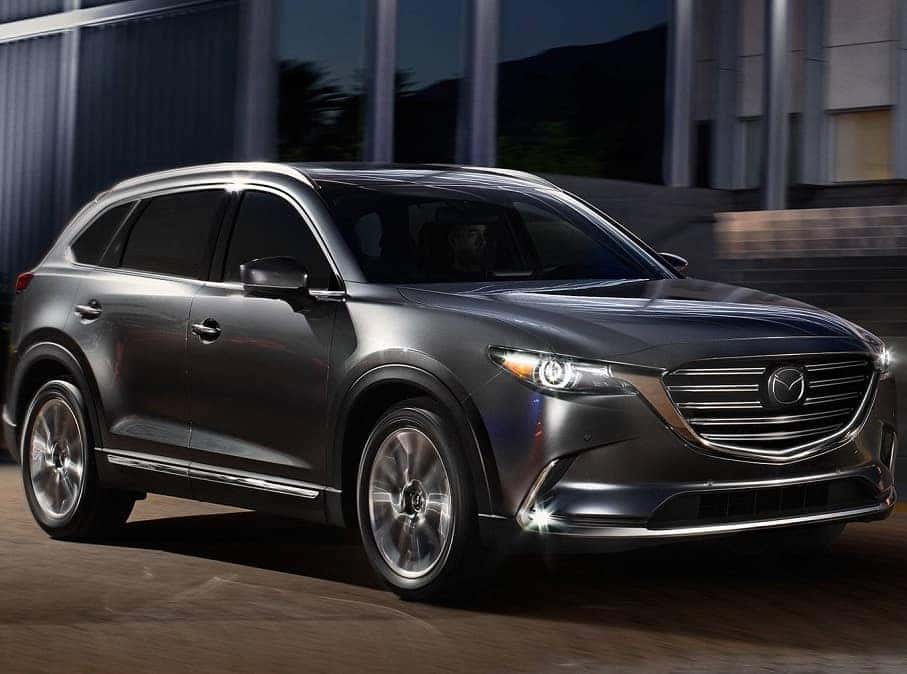 Mazda CX-9 Sport
At Mazda, they know how to build luxurious sports utility vehicles, and you'll be able to feel the quality of these automobiles right from the moment you get behind the wheel of one of these terrific machines, no matter which of the trim levels you decide upon. The adaptive cruise control is optional for the Mazda CX-9 Sport trim level. Mazda is a Japanese manufacturer based in Hiroshima, and this organization produces a little more than a million vehicles each year. Mazda also has the benefit of being a company that specializes in offering automobiles with fabulous engineering. Mazda is also the only generalist automaker that has not decided to give in to the downsizing trend, to reduce fuel consumption. Instead, this Japanese manufacturer uses advanced engineering to improve the fuel consumption of their automobiles. The contained weight of this automobile allows for a good level of agility, and you'll feel this agility through its very light and precise handling. If you wish to be able to learn more about every one of the various sorts of 2019 Mazda CX-9 trim levels, you'll need to visit our car dealership. Our marvelous establishment is near Charlotte North Carolina. We happen to be a company that provides an extraordinarily high level of customer service. As a consequence, I'd like to highly recommend that you head over to our splendid automotive dealership serving Charlotte Huntersville Mooresville.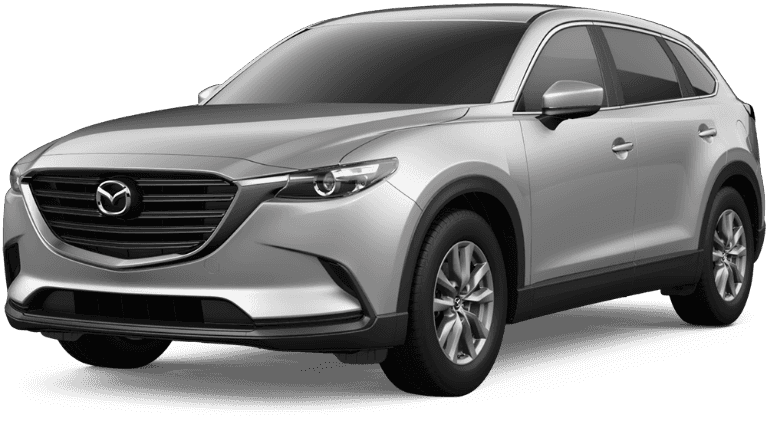 Mazda CX-9 Touring
The powerful adaptive cruise control system is standard for the Mazda CX-9 Touring trim level, and a Sun/Moonroof is an optional feature for this trim level. If you wish to have a Sun/Moonroof as a standard feature, then you need to upgrade to the Mazda CX-9 Grand Touring trim level. The Mazda CX-9's engine roars under high acceleration, and it accelerates very quickly. You'll love the fact that no vibration is transmitted to the body. It seems that Mazda didn't skimp on the interior, and the newly upgraded cabin improves the soundproofing. A few of the new features include the following: thicker windows, new door seals, and some new carpets in the cabin. The Mazda CX-9 is effective, and this motor gets the job done without any unpleasant vibrations. While sports utility vehicles are often plagued by clients that quibble about the excess weight of these automobiles (and sometimes these complaints are made without any justification), Mazda has managed to develop a large vehicle that is as light as possible.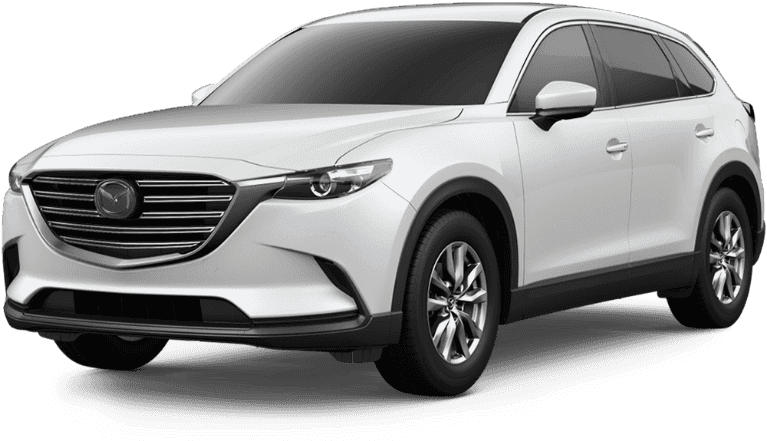 Mazda CX-9 Grand Touring
It should also be noted that for all of its trim levels, the CX-9 offers a sufficient amount of space for all your luggage and any passengers that you may have as well. Mazda further perfected this top-notch sports utility vehicle, with some improved seats and a redesigned steering wheel. Without bluster, comfortable, supple, and meticulous in all its details, this well-designed Japanese sports utility vehicle seduces motorists with its beautiful appearance. The Mazda CX-9 Grand Touring trim level also comes with a top-notch heads-up display system as part of its standard equipment. The top-of-the-range leather in the cabin of the Grand Touring trim level is both welcoming and warm. You'll appreciate the fact that with this top-notch vehicle, you'll be able to count on its liveliness and the CX-9 will be able to pass other cars on the road quietly. Also, even at high speeds, motorists will appreciate the fabulous level of comfort offered by this impressive sports utility vehicle. The terrific vibration and noise reduction work that has been done by the manufacturer on this model is also remarkable for its efficacy.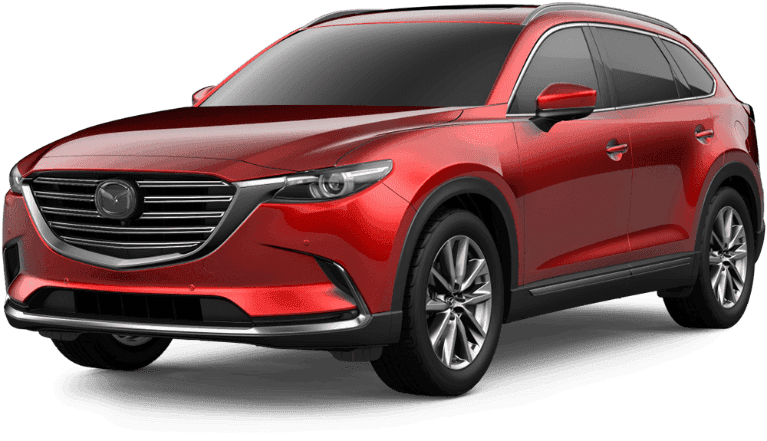 Conclusion
Should you wish to find out more about every one of the various 2019 Mazda CX-9 trim levels, then you'll want to go over to our dealership. Our outstanding organization is near Charlotte North Carolina. Our dealership is also an exceptionally well-run institution. For that reason, you'll want to pay a visit to our fabulous car dealership serving Charlotte Huntersville Mooresville.
*Article for general informational purposes, for complete trim level details, please contact the dealership.